View analytic
Enhancing Systems to Improve Student Attendance
---
Speakers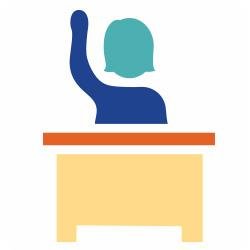 Project Lead, Rocky View Schools
Dr. Mitchell Colp is a registered provisional psychologist and seasoned statistical consultant with experience in the fields of education, psychology, and medicine. Mitchell is currently employed by Rocky View Schools as the Attendance Innovation Campaign Coordinator, where he manages the implementation of a response-to-intervention model for addressing problematic attendance across the division.
Psychologist, Rocky View Schools
Kristy is a registered psychologist with Rocky View Schools. Kristy collaborates with educators, students, parents, and other professionals to create safe, healthy, and supportive learning environments that strengthen connections between home, school, and the community for all students. Previous to her work as a school psychologist, Kristy was a special education teacher for a number of years and provided counselling services at an Employee and...
Read More →
Lead Psychologist, Rocky View Schools
Chris Pawluk, BA, M.Ed Psych, PG. Dip Psych, R. Psych. Lead Psychologist for Rocky View Schools. Responsible for enhancing the Social-Emotional, Behavioural, and Mental Well Being of all Rocky View Students through supports to schools and collaboration with a wide range of stakeholders, including 52 divisional staff. Chris provides professional learning sessions for teacher and school staff, supervises psychologists, and works closely with...
Read More →
---
---
Friday February 10, 2017 09:00 - 10:00
Shaw CC: Salon 5/6
9797 Jasper Ave
Room Details Lecture Max Capacity - 120
Grade Focus General
Tags English